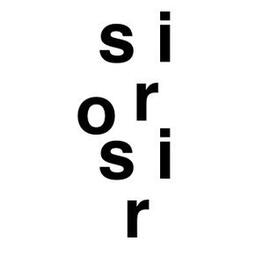 ---
---
recent work>>>
---
---
Winter.22
CALDEIRAS
Sound Installation: Sonic Matter Festival, Zurich 05.12.22
Performance: Morphine Raum, Berlin 06.11.22
Cassette Release: Reality Scratch Recordings 16.11.22The ongoing research project and performative work centres on the natural sonic phenomena of the volcanic island of São Miguel in the Açores. Begun in August 2022, the project embraces humanity's symbiotic connection to the earth; a reflection on how humans and nature intrinsically affect change.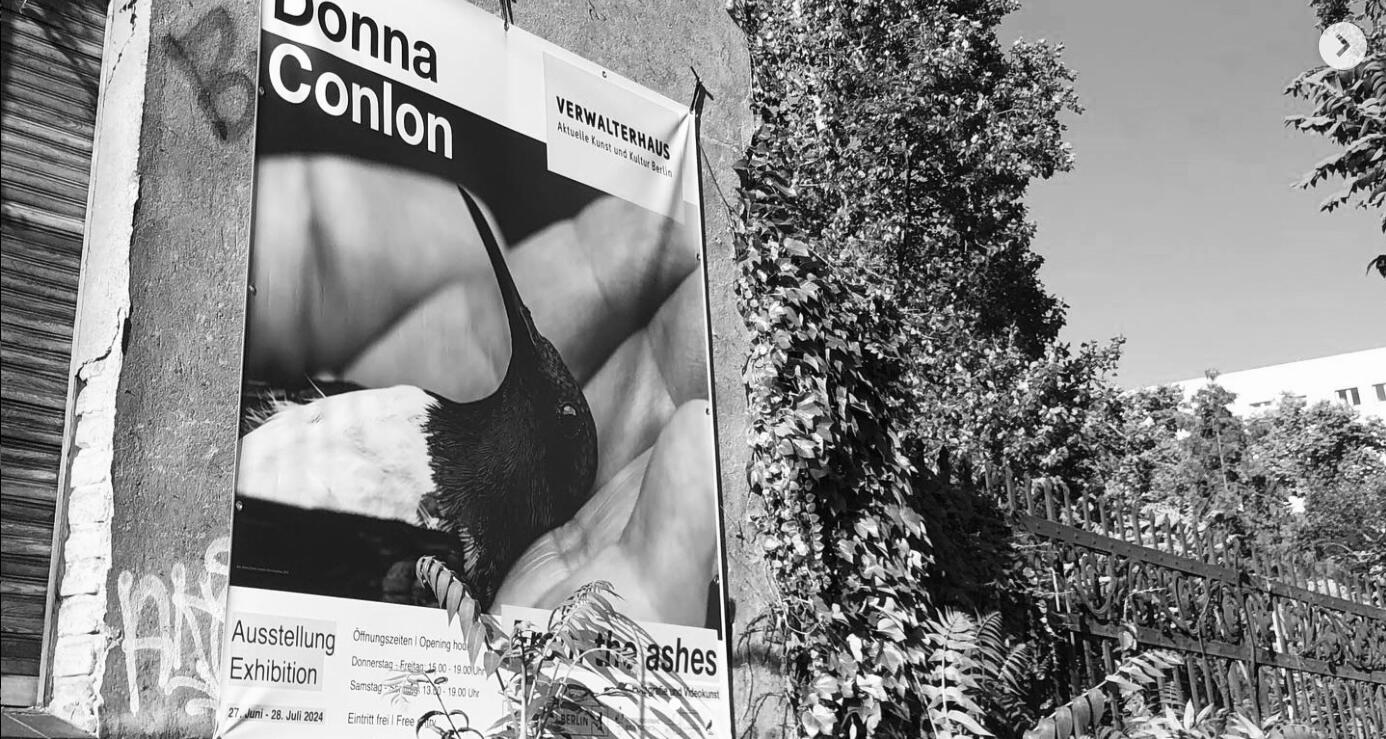 ---
03.06.22
SIGNAL II KlANGEXPERIMENTE
Sounding Installation Performance on S.H.E. Structure
Grünfläche, BerlinThe electroacoustic work resonates as a visible and audible signal, representative of the bell tower or radio antenna, both of which were revolutionary and transformative in the history of human communication and development. A structure (icosahedron) made of aluminum rods is played as a sounding instrument with electronic devices manipulating the acoustic sounds.
---
25.06.22
SPIEGEL PRISMA // Sound Installation
Basel, SwitzerlandSound design for outdoor mirror installation by S.H.E.
Sonically contextualizing an interview with sociologists Saskia Sassen and Richard Sennet
---
01-31.10.21
VIDEOPRISMA + RAUMFILTER A/V Installation
Collaboration with S.H.E. at Galerie Greifswalderstr35, BerlinThe technological campfire forms the center of the event. The performer acts in the midst of a semitransparent moving image space. Free viewers perceive and complement by attention and presence the contemporary ritual of electronic sounds and transparent moving images.
---
08-09.21
Sound Walk Berlin "Dissonance and Desire II" // Monat der zeitgenössischen MusikSoundwork comprising field recordings from the environs and droning mechanical sounds from the chapel organ for Initiative Neue Musik Berlin / field notes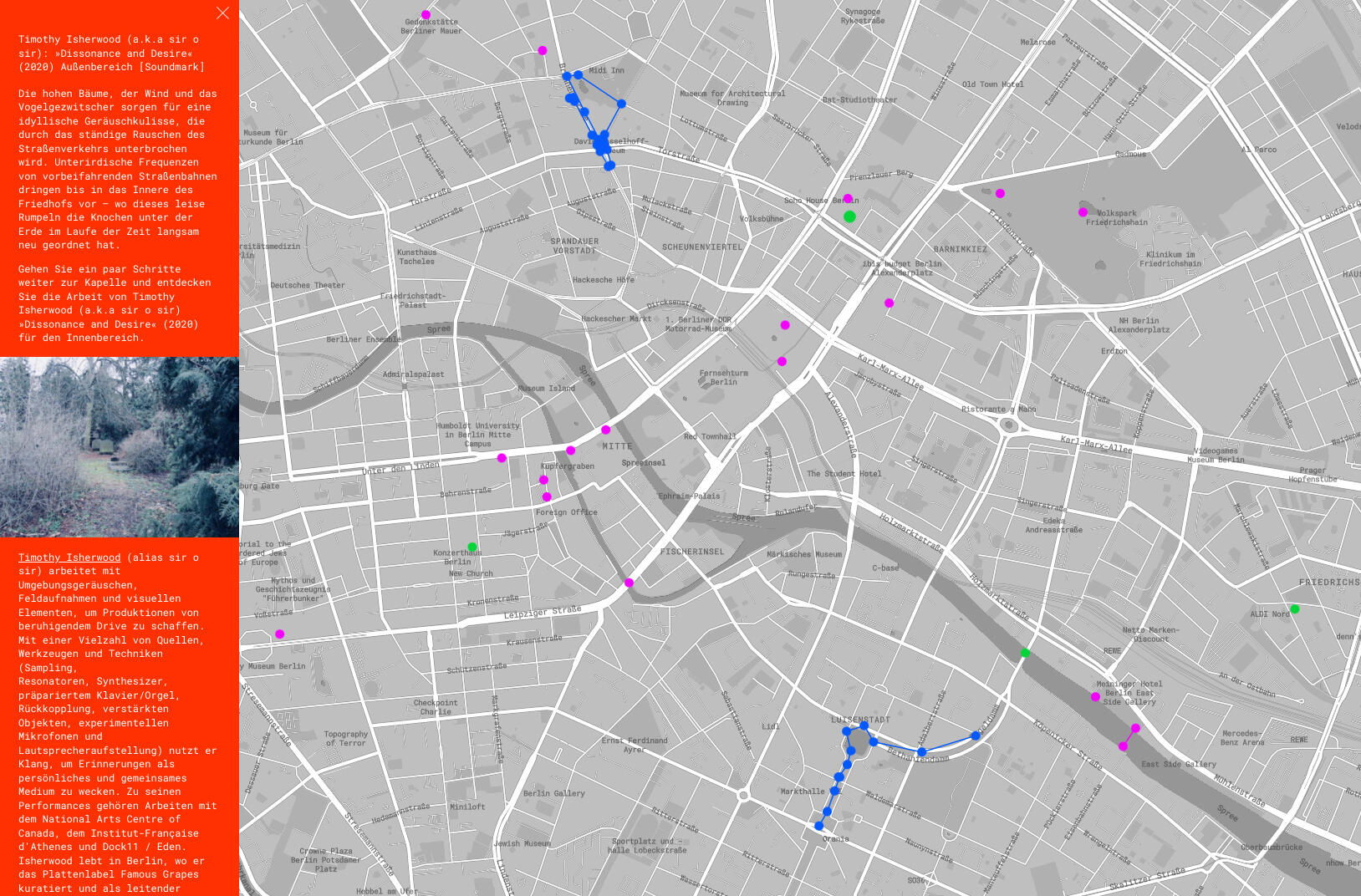 ---
01.05.21
"Every Line Becomes a Circle" (Trailer)Documentary film about the extraordinary life of post-war German artist Inge Besgen, (Ingelheim am Rhein in 1931). Together with Inge we reflect on her life using the art she made as a reference in time.Music Composition: Timothy Isherwood
Director/Writer/Producer: Lynnette Luis
Co-Directing: Ottilie Maters & Christopher Leete
---
21.05.20
"solar panels on the moon" // 12" vinyl record release(FGR01)
---
Solar Panels on the Moon is a collection of restrained, yet poignant ambient soundscapes. Meditative field recordings permeate throughout. Whether Athenian buskers, or Polish street bazaars, ambient sounds splice with the weight of visceral, droning chords. The album is a meditation on the inevitable dissolution of earth's resources and its singular solution, which remains shrouded in simplicity.
---
24.05.20
"dissonance and desire" DIE VERBORGENE SERIE //VERWALTER HAUS, BERLIN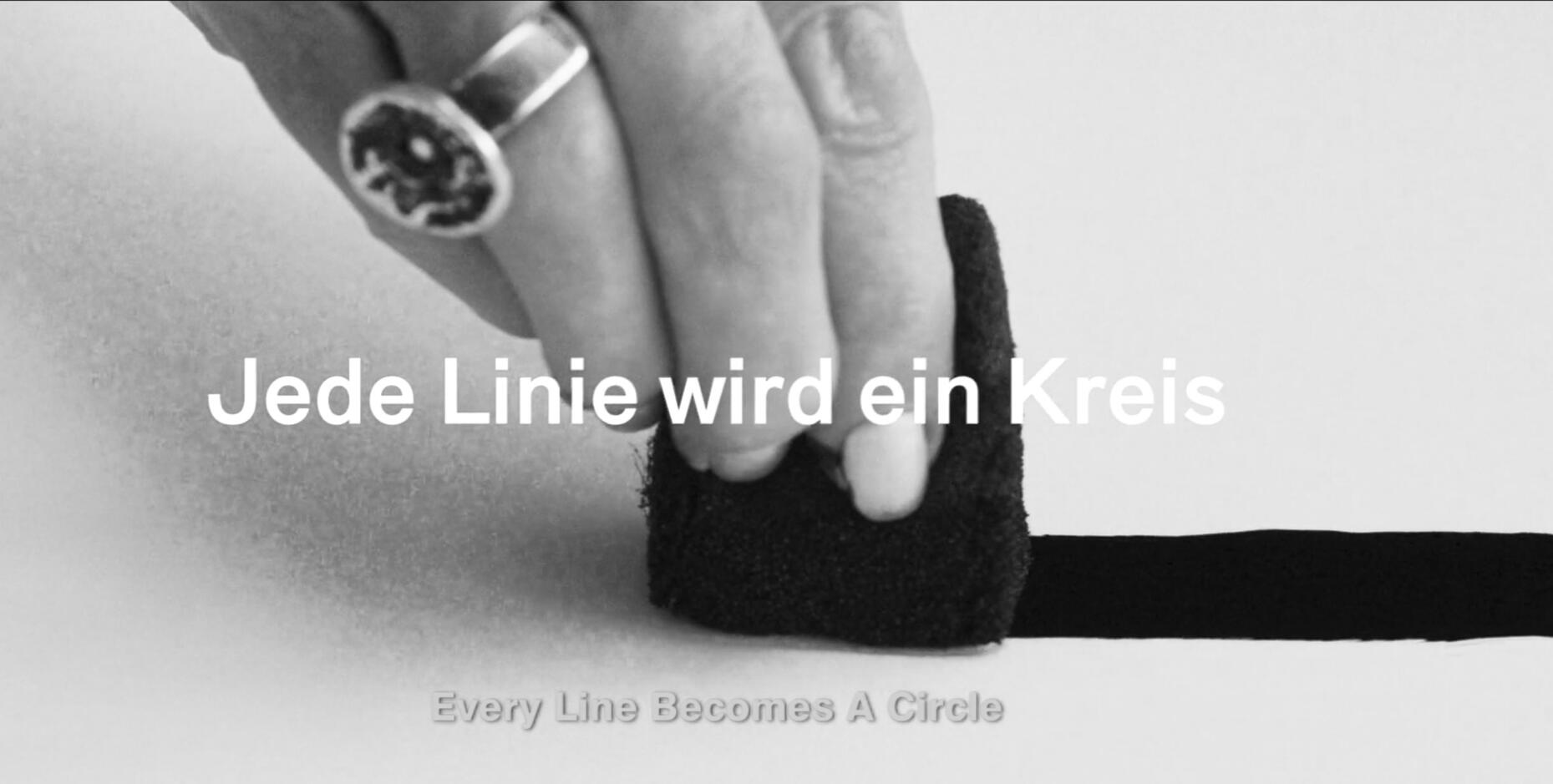 A/V project exploring decay and deterioration in the St. Nicolai und St.Marien Friedhof in Berlin -- how the echoes of time co-exist with the ceaseless progress of life. Fusing the recordings of a sound walk in the cemetery with those of the mechanical and tonal soundings of the pipe organ, the work explores the natural and causal polyphonies in this context of an environs in dissolution.
---
31.01.20
"Orlando" recording release for 20SECONDS MAGAZINEoriginal composition as part of the eponymous installation at Dock 11 - Eden Studios in Berlin under the direction of Julie Beauvais. Incorporating field recordings and soundscapes recorded on seven continents in the thematic of the novel by Virginia Woolf.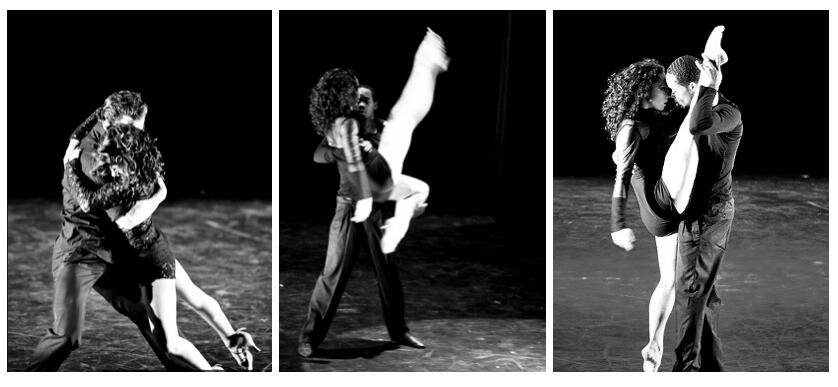 ---
20.06.19
"Origins" in three parts: Minerals-Breath-Iceland (excerpt)
ACUD MACHT NEU, BERLINCollaboration with photographer Elsa Laurent (FR), this A/V/ project began in Athens at the TempsZero workshop and was completed in Berlin the following year. The study connects the kinetic functions of the human body with the physicality of nature, proposing a synergy between these elements through the captured yet morphing image and soundscape using natural sound and found objects.
---
11.04.19
SKINS Chapter 1: Drag Culture "I came clean in a dirty dress."
Film installation and A/V performance
WHAT ISH FESTIVAL // Compagnie Theatre AmsterdamSKINS // THE TEMPLE OF DIVERSITY is a multimedia installation reflecting/portraying different counter cultures -- with footage compiled by Dutch filmmaker Ottilie Matters from her series on drag culture in Europe this performance included visual projections with live soundscape, using a prepared piano in the centre of the theatre combined with sampled field recordings.
---
12.12.18
"orlando" -- new paradigm opera
EDEN STUDIOS and DOCK11, BERLINA performative installation combining conscious movement, video installation, architecture and live sound/music performance. Immersed in the structure of a seven-screen installation, I created a live soundtrack using found sounds, multi-ethnic instruments, and field recordings recorded on seven continents.composition by sir o sir
chorégraphie by Julie Beauvais (CH)
filming by Horace Lund (FR)
---
01.12.19
"Teal" Installation Video CollaborationPrepared piano improvisation for dance work. Concept and filming by Ottilie Matters (NL)
---
12.06.18
"Almost True"
TEMPS ZERO in association with INSTITUT FRANÇAIS D'ATHENESAudio/visual reflections of Athens -- creating soundscapes through local field recordings; working with photographers to create soundworks to accompany their visual explorations of the city - culminating in a visual performance with live sound at the Institut Français Theatre.sound compositon by sir o sir in performance with Dr. Mike Blow (UK), Giorgos Gargalas (GR), Mohammed Rowe (UK)
visuals by Danai Simou (GR), Marc Sterkendries (BE), Elsa Laurent (Fr)
---
---
---
2017
"Hearing Voices"
Siona Jackson Dance in collaboration with the The Hospital for Sick Children TorontoThe dance work is based on research by Katherine Boydell PhD-— examining the "pathways" that young people followed to receive mental health care after they suffered from a first episode of psychosis.Sound compositon by Timothy Isherwood
Choregraphy by Siona Jackson
Video Production by Sandbox Inc.
---
copyright 2022 sirosir
sir o sir is the moniker of Canadian composer, sound and visual artist Timothy Isherwood. An academically trained pipe-organist and pianist, Isherwood uses diverse sources, like resonators, experimental microphones, spatialized sound and synthesizers to navigate soundscapes at once summoned and subjective. Past performances include work with The National Arts Centre of Canada, Institut-Française, the Banff Centre for the Arts, and Dock11&Eden. Timothy co-founded and curates the A/V series Famous Grapes Sessions at ACUD Macht Neu and KM28 in Berlin, and is an editor for the experimental art and music publication, 20 Seconds Magazine.
---
copyright 2023 sirosir