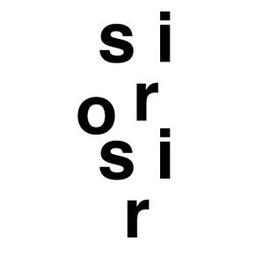 recent work
>>
---
08-09.21
Sound Walk Berlin - Monat der zeitgenössischen Musik
"Dissonance and Desire II" > work for organ and soundscape
Initiative Neue Musik Berlin / field notes
Sound Composition: Timothy Isherwood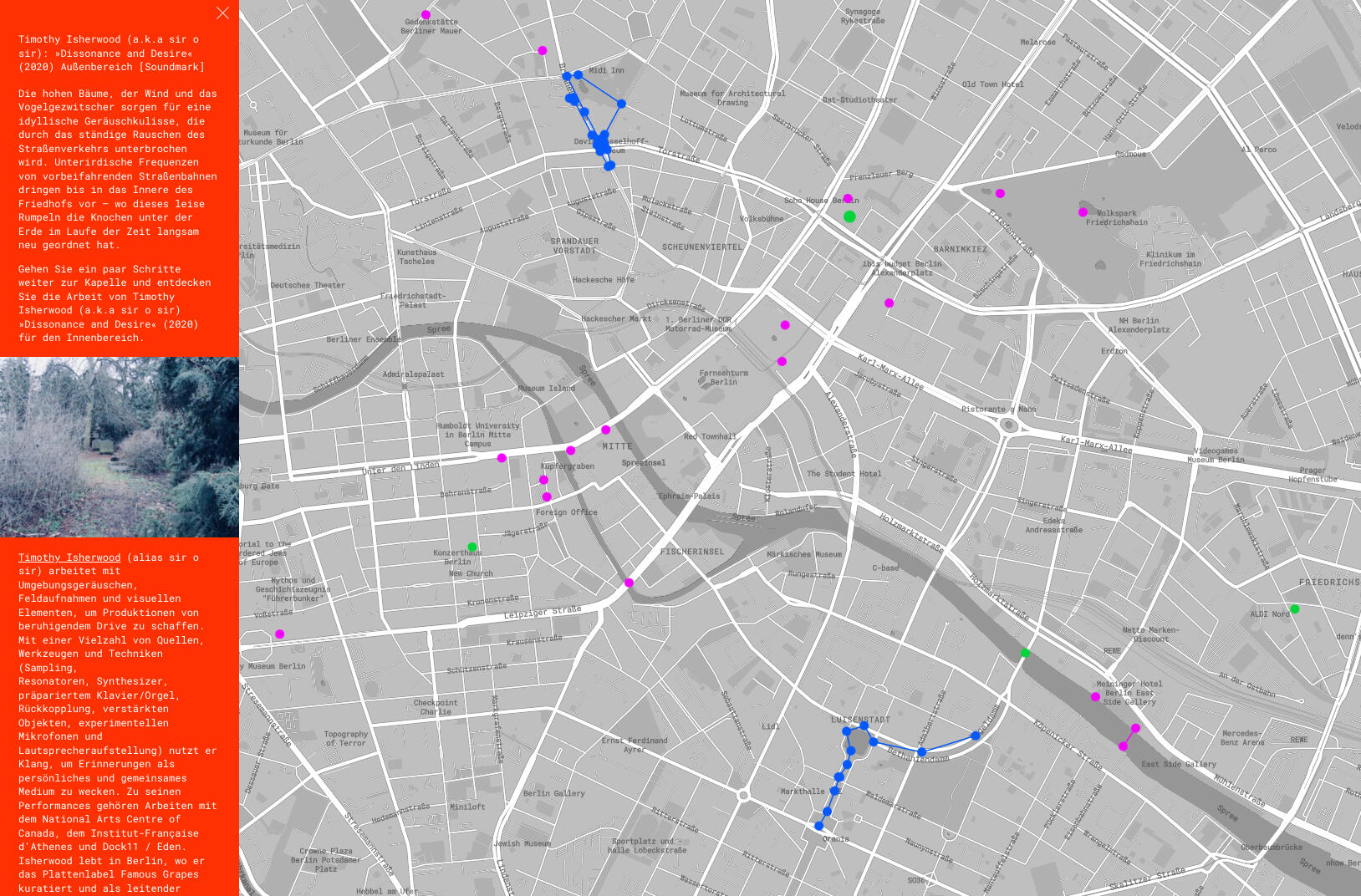 ---
01.05.21
"Every Line Becomes a Circle"
Trailer for documentary film on German artist Inge Besgen
Director/Writer/Producer: Lynnette Luis
Co-Directing: Ottilie Maters & Christopher Leete
Music Composition: Timothy Isherwood
---
21.05.20
"solar panels on the moon"
12" vinyl record release
FAMOUS GRAPES RECORDINGS (FGR01)
Composition, Recording and Mixing: sir o sir
Mastering: Rashad Becker
Album Design: Melissa Amarelo
Cover Photo: Elsa Laurent
---
Solar Panels on the Moon is a collection of restrained, yet poignant ambient soundscapes. Meditative field recordings permeate throughout. Whether Athenian buskers, or Polish street bazaars, ambient sounds splice with the
weight of visceral, droning chords. The album is
a meditation on the inevitable dissolution of earth's resources and its singular solution,
which remains shrouded in simplicity.
24.05.20
"dissonance and desire"
DIE VERBORGENE SERIE -- EXHIBITION VERWALTER HAUS, BERLIN
sound and visuals by sir o sir
A/V project manipulating the mechanical and instrumental intonations of the discordant chapel organ, reflected visually in the wear of time prevalent in the environs of the cemetery. (St. Nicolai und St. Marien Friedhof)
---
31.01.20
"orlando"
20 SECONDS MAGAZINE - ISSUE 01
recording release
originally performed as part of the eponymous installation at Dock 11 - Eden Studios
---
20.06.19
"origins" in three parts: Minerals, Breath, Iceland (preview)
ACUD MACHT NEU, BERLIN
Famous Grapes Sessions 01
sound by sir o sir
photography and video by Elsa Laurent (FR)
---
11.04.19
"I came clean in a dirty dress." (preview)
WHAT ISH FESTIVAL -- COMPAGNIE THEATRE AMSTERDAM
Live installation A/V performance
composition by sir o sir
film by Ottilie Maters (NL)
---
12.12.18
"orlando" -- new paradigm opera
EDEN STUDIOS and DOCK11, BERLIN
Performative and immersive installation combining conscious movement, video installation, architecture and live music performance
composition by sir o sir
chorégraphie by Julie Beauvais (CH)
filming by Horace Lund (FR)
---
01.12.19
"Teal"
music from "dirge for american goodness" by sir o sir
video by Ottilie Matters (NL)
---
---
12.06.18
"Almost True"
TEMPS ZERO in association with INSTITUT FRANÇAIS D'ATHENES
sound compositon by sir o sir in performance with Dr. Mike Blow (UK), Giorgos Gargalas (GR), Mohammed Rowe (UK)
visuals by Danai Simou (GR), Marc Sterkendries (BE), Elsa Laurent (Fr)
---
copyright 2020 sirosir
sir o sir is the (latest) alias of composer and sound artist Timothy Isherwood (CA/UK). An academically trained pipe-organist and pianist, Isherwood uses diverse sources, like resonators, experimental microphones, spatialized sound and synthesizers to navigate soundscapes at once summoned and subjective. Past performances include work with The National Arts Centre of Canada, Institut-Française, the Banff Centre for the Arts, and Dock11&Eden. Timothy co-founded and curates the A/V series Famous Grapes Sessions usually at ACUD Macht Neu in Berlin, and is an editor for the experimental art and music publication, 20 Seconds Magazine.
copyright 2021 sirosir